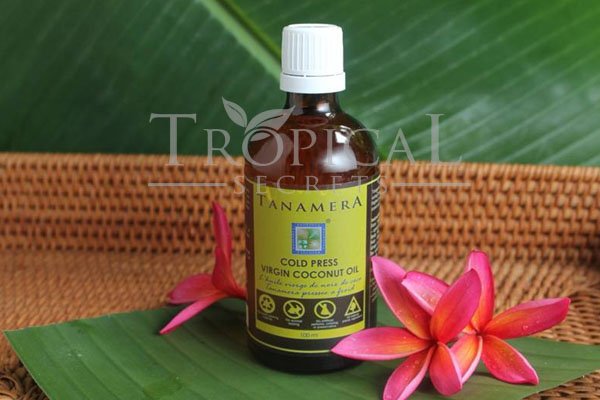 Virgin Coconut Oil (VCO) is a miracle food which is incredibly nourishing, healing, protective and delicious. Coconut oil is rich in lauric acid, a unique molecular structure of a medium chain fatty acid, which is anti-viral, anti-bacterial and anti-fungal. Lauric acid found in coconut oil is also found in human breast milk. That is why babies who are breastfed have better immune systems compared to those who are not. To maintain good health, adults are recommended to consume 2 – 3 tablespoons of VCO daily to get the same amount of lauric acid that a breastfed baby would.
The health benefits of coconut oil are many. They include skincare, haircare, maintaining cholesterol levels, increased immunity, improved digestion and metabolism, relief from kidney problems, high blood pressure, diabetes, cancer, dental care and bone strength. These benefits are all attributed to the presence of lauric acid, capric acid and caprylic acid in coconut oil.
Most importantly for moms-to-be, coconut oil has been used for centuries as a natural remedy to prepare and aid childbirth. Coconut oil is highly recommendeded for perineum massage to keep the perineum area moisturised and supple to dilate fully during childbirth. When taken orally, coconut oil literally acts as a 'lubricant' to aid delivery. Coconut oil is just amazing!
TANAMERA's VCO is of the highest quality as it is Cold Pressed. It is THE product that we highly recommend moms-to-be to start using from early pregnancy.
Benefits of TANAMERA Cold Pressed Virgin Coconut Oil:
Prenatal Use:
To prevent stretch marks, apply on damp skin.
To prepare for smoother, easier delivery with minimal or no perineal tearing and need for episiotomy, massage VCO on perineum area and consume few weeks before expected delivery date.
To prevent constipation, consume daily.
Postnatal Use:
To fade stretch marks.
To soothe and prevent cracked nipples, apply on damp skin.
To prevent constipation, consume daily.
As a baby massage oil.