".. The postnatal massage was good.. "
Thank you Ms. Sharon for signing our massage package , we hope to see you again !
---
Thank you Marilyn for coming back and signing up with us another 10 days postnatal massage for your 2nd baby....
---
" The therapist is very professional and I had a very enjoyable time for all the 10 sessions.
The therapist share a lot of knowledge , its a pleasure having her as my therapist.
Will definitely recommend to my friends .Thank you for the service . "
Ms Elsie
---
" The massage sessions was great ! "
Ms. Wivi
---
" Hi ....thank you.....your therapist is great , I enjoyed the massage sessions .."
Yee Wei Wong
---
" Therapist was good , professional "
Ms Qin Yee Chia
---
TQ Dr Lee for signing up our 10 sessions postnatal massage !
---
Thank you Dr Maliza for signing up our 28 Days postnatal massage package.
---
Thank you Shin Yen Wu for sharing your journey to motherhood with us and for purchasing the 14 days postnatal massage & baby care package.
We hope to see you again , soon !
---
Thank You Dr Rakha , we are pleased you enjoyed your 10 Days postnatal massage , we hope to see you again in a few years.
---
Thank you Delia for sharing your journey to motherhood with us.
We are pleased you enjoyed your 10 sessions postnatal massage.
Hope to see you again soon !
---
Thank you Ms Chong Chin Yen for sharing your journey to motherhood with us.
We are pleased you enjoyed your postnatal massage sessions.
Hope to see you again .....soon !
---
"Good Morning . Just wanted to give feedback on your therapist . She is wonderful !!
Just completed my first check up with my doctor and she complimented on your therapist's work .
I am very pleased with her service and skill since day 1 . Not only is she warm & skilled , but also passionate about her work .
I will definitely recommend your service to friends & family looking for urut lady ".
Carol Mijin.
---
" initially signed up for 5 days then extended to 8 days , massage was good , lost almost all the fat on tummy "
Jesslyn Tan
---
" Thank you , your therapist was very friendly and experienced, I enjoyed the sharing sessions with your therapist on Malay & Chinese confinement as well as tips to care for my newborn. Being a first time mom ,its a good decision to combine both Chinese confinement practices with Malay postnatal massage treatments which includes hot tungku , abdominal binding(bengkung) and scrub for holistic and better, faster recovery. Different people's body may react differently to the massages, however I am happy to see it working very well for me.For Chinese confinement recovery is mainly based on food (loads of ginger, lemongrass,red dates water,DOM...) restricted movement and no cold water or cold shower.
Personally, I feel that the body requires massages to relieve the labour trauma and aches, the hot tungku treatments helped my bleeding flow better and clears away the womb and relieve the soreness and water retention very quickly.
I signed up for 14 days postnatal massage and I did not regret taking it. It was my friend who recommended me to sign up as she used the services before .She guided me to combine Chinese confinement with Malay traditional massage for complete recovery.
The massage sessions were very helpful to relieve my Csec pain and aches, and therapist was very careful of my Csec wound throughout the therapy.
Thank you very much , worth the journey! "
Angeline Pei Ling Loh.
---
" Yes the massage was good "

Thank You Shannen for signing up our postnatal massage.
---
" The massage was good "

Madam Pooi, signed up for 10 Days Postnatal Massage.
---
" The massage was awesome. It's very relaxing.
The therapist is lovely and experienced.
She also shared some tips to handle baby .
TQ TANAMERA "
Maiyuko, signed up for 21 Days Postnatal Massage and baby care sessions.
---
" Your Therapist was really good ..."
Sin Hwei Chin from Kota Warisan Sepang , enjoyed our 5 Days Postnatal massage .
---
" The massage was good "
Jesrina
---
" The massage was great and the service good , TQ "
Madam Ng Mei Fong
​

---
"…. All 3 of my babies are literally TANAMERA babies …..I made sure I sign-up for Tanamera Postnatal massage for my first , second and third baby . Since my third baby will probably be my last because of my age, I made sure I sign-up for the 14 days package and really pamper myself……it was worth it ! …."


Thank you Dr Shanaz for being our loyal Tanamera Mom.
---
".....the therapist is very good. She is very accommodative and helpful.
She shared a lot of tips in handling baby and teach me how to handle my
fussy baby .She helped me in massaging those blocked spot and check on my
breast for block duct. She also taught me on breastfeeding position......Overall a pleasant experience ......."

June Hui Sim Siew from Bandar Putra Permai, Seri Kembangan enjoyed our 5
days postnatal massage.
---
" I enjoyed the 3 days massage , the therapist was very good and friendly "

Wong You Hua from Ara Jaya , Petaling Jaya
---
" I am satisfied with the postnatal massage ....the therapist is experienced
and nice ...."

Wong Li Yen from Cahaya SPK , Shah Alam
---
ANOTHER HAPPY TANAMERA MOM !!!
Mdm Kuan Wai Jing from Kota Emerald Rawang

Enjoyed 5 days postnatal massage with us.
---
" Your Therapist is very good , I am very happy and its awesome ....... I
have lost some tummy fats. "
Shuk Mei Wong , from Taman Bukit Mayang Emas , Petaling Jaya, signed up for 14 days Postnatal massage.
---
"......the massage was superb......."
Tracy from OUG enjoyed our 5 days postnatal massage
---
"…..my 10 days postnatal massage was very good ! …"

Serena , enjoyed our 10 days postnatal massage.
---
"……I signed up for the 14 days package …..it was worth it …."

Maryln , from Kuala Lumpur enjoyed 14 days postnatal massage.
---
"…the 10 days package was worth it …"

Vivian , from Kuala Lumpur enjoyed 10 sessions postnatal massage.
---
" ......therapist Kak Asita's 20 years experience can be seen .... She's
very nice and brilliant , we will sure miss her ......."

Kiran Nair , from Bangsar Kuala Lumpur enjoyed 10 sessions postnatal massage
and 5 sessions baby bath +baby massage
---
Your Therapist Kak Yati was amazing , I loved the treatments she gave me
Thank you so much !
Holly Perdicou from UK , with her mom and dad. She enjoyed our 5 Days
Postnatal massage
---
" I signed up for 14 days postnatal massage + 14 days baby bath & massage, happy with the services , massages were good "
---
"Signed up for the 10 days package , I am satisfied with the therapist and her massages "
---
" The massage sessions were very good.....body felt really relaxed and refreshed after the sessions ...."
---
" the massages were good "
---
" my 5 days postnatal massage were good "
---
" the postnatal massages were great ! "
---
" I am satisfied , the massages were good "
Rachel , from PJ
---
Evelyne Wan Mokhtar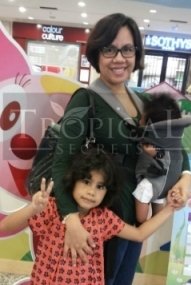 I signed up for 2 sessions of prenatal massage as I was having body pain at the end of my pregnancy. The therapist did a wonderful job "fixing" my lower back pain and shoulder ache so I quickly booked a 5 days postnatal massage session which I thoroughly enjoyed and ended up adding additional 3 days . All in I get to enjoy 8 days of postnatal massage sessions!
The therapist was really good and qualified for prenatal & postnatal massage. I love the baby massage oil, its perfect for my son, as he has a lot of wind in his tummy, so I use it every day to help ease his pain. Overall I am happy.Thank you Tanamera. ( Sept 2014 )
---
Sharrolynn Melissa D'cruz
Dear Tanamera , 
I would like to thank you for your services and would like to say that I am very happy with your products and post natal massage . I had a miscarriage at 2 months and there were a lot of changes to my body . I was bloated , my tummy showed and was having bad back ache . I called Tanamera , spoked to Puan Rosnah and she advised me to take the 3 day massage package . Kak Liza did the massage for me and I felt my body 'loosen ' up after the first day of massage . I must say that I love the products especially the soap as I feel that I just came out from the spa after every bath . I bought an extra soap to start using it after this . The herbal tea and the bekung helped me lost weight within the week. I have lost more than my usual weight now . Thank you. ( May 2014 )
---
June Loh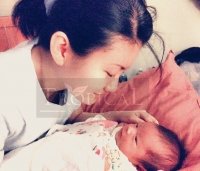 Good Afternoon,
I would like to give my testimony on the post natal package I got . Thoroughly enjoyed the massage by Kak Liza. She was very attentive and meticulous in her work. I absolutely love the massage oil , bengkung and firming herbal paste. Thanks to this I lost 5kg in 5 days. (March 2014 )
---
Ummu Hani
Hai, I lost 12kilos in the first two weeks of my confinement . I started with your therapist Kak As on the 5th day after birth. Really enjoyed being pampered by her throughout the 14 days session (how I wish it could be longer). Given massaged, hot tunku and by the end being wrap with bengkung together with the firming paste from the tanamera postnatal care set was just wonderful. Would recommend the tanamera postnatal care set to all either with or without the confinement lady. Thank you soo much. (March 2014 )
---
Charity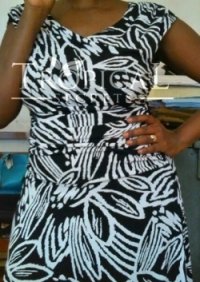 Good Day & Happy new 2014 too! I safely delivered a baby girl at the end of November 2013 and I embarked on the postpartum recovery using the bengkung abdominal wrap i got from you. I must say the results are so amazing, it's hard to tell i had a baby! I have already recommended it to my friends who are impressed with the results. Thank you & Warm regards. ( March 2014 )
---
Zahra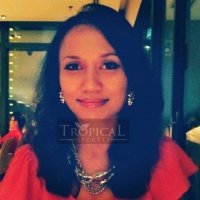 Dear Tanamera team. Thank you very much for providing the massage service for my miscarriage. Your therapist Kak Liza is excellent!  Once again, thank you to your team and Kak Liza. Keep up the good spirit and great service 🙂
Best wishes. ( April 2014 )
---
Rita Rahayu Omar , Founder SusuIbu.Com & Momlittleones.com
I like the fact that Tanamera Postnatal Set is the only appropriate Postnatal Set for mothers who breastfeed. It does not have any jamu , hence no restrictions on breastfeeding. Mothers who breastfeed can feel confident with this Postnatal Set. Herbal tea available in this set is really great and helped me with breastfeeding and increasing my milk flow. I also love the VCO, because it is anti-viral, anti-bacterial and can strengthen the immune system of mothers and both unborn and newborn babies. Even for mothers who gave birth via C-Sect like me , consumption of VCO after delivery will help wounds heal faster. I personally drink VCO before and after my C-sec birth , for health and speed up the recovery process. Today is my 20th after giving birth to my 4th. ( Sept 2012 )
---
Alysa
Hi!
This was my 2nd pregnancy and I successfully delivered a healthy baby boy naturally without any analgesia, sustaining only a small perineal tear. Thankfully my labour was smooth and fairly easy. Hubby insisted I sign up for the Tanamera 14 day postnatal package this time, & I just finished all my sessions with the therapist, Kak Marsila. She has good massage technique with strong firm strokes, & the pressure was just right on all the right spots every single session – I would fall asleep each time without fail! She really helped with my breastmilk supply & managed to clear my blocked milk ducts. Compared with my previous postpartum period, I recovered much faster overall this time around & my tummy shrunk faster too! My favorite item in the package was the brown soap & the body scrub as it both exfoliates well and does not dry out the skin. The herbal bath & feminine wash was extremely refreshing, & my perineal stitches healed well with minimal pain. Just before my last massage session, I had the sauna which was both relaxing and rejuvenating. The best part was…everything was done at the comfort of my own home!I thoroughly enjoyed the pampering sessions & thanks to dearest hubby for his persistence! Definitely no regrets & worth every bit!
---
Alisa Ibrahim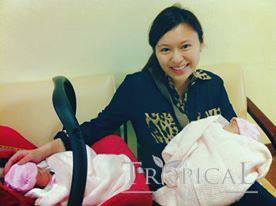 Hi, I'm Alisa and I delivered my twin girls recently. I'm so glad my mom got me the Tanamera Postnatal Care Set. Love all the products. Definite favourite is the Brown Formulation Soap. Best scrub ever, in my opinion! I also signed up for 5 massage sessions and was so pleased with the service provided. The therapist was professional, kind and gave me plenty of useful tips to care for my body after pregnancy. Thanks, Tanamera!
---
Angeline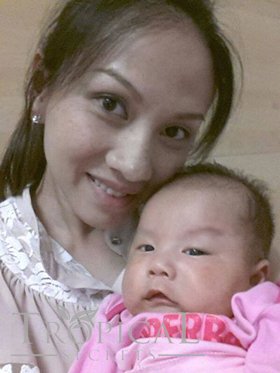 Hi! I am Angeline and I just had my 3rd baby. I am so glad I signed up for the Postnatal Massage. Having experienced other massage treatments before, this is THE BEST because the therapist is well-trained, knowledgeable and professional. She knew just what to do and applied the right amount of pressure. It was such a relaxing experience, all in the comfort of my own home. After just the 1st session, my milk supply increased tremendously! In fact, I had so much milk that I bathed my baby in the excess milk. Thanks Tanamera Postnatal Care team for the wonderful service and great products. I had a great birth experience and a wonderful confinement
---
Merina Prakash, 28 years old
While I was expecting my 2nd child, I searched for all natural products for my pregnancy and postnatal care.
I am a believer in all-natural products as I don't want toxic ingredients to harm my unborn baby. I came across the Tanamera Postnatal website and what really attracted me was its promise of all natural ingredients. In addition, so many moms have used it and spoke highly of the set. I didn't buy the set immediately though and only after much research, I decided to buy it online. I was really surprised when I received the set coz the aroma of the herbs was so fresh and calming. I was really excited and read up on the instructions. I really wanted to have a natural and easy delivery this time round coz for my 1st baby I had a really long labour, and finally baby had to be induced. I was determined to have a better delivery experience for my 2nd baby, so I followed the instructions given in the set, especially on the application and consumption of the Cold Pressed Virgin Coconut Oil in the set. I even took it along with me when I went into labour, and I applied and consumed the Virgin Coconut Oil at regular intervals during my labour. To my great relief and surprise, my labour was so smooth! My baby was delivered so easily and I only had 1 stitch! If my baby had not been facing upwards, I am very confident I won't even need any stitches! Needless to say, my recovery was very fast. Compared to my 1st baby where I was in so much pain due to the many stitches I had then. How I wish I had used this set during my 1st pregnancy….. I also signed up for the Traditional Postnatal Massage treatment, which really helped me to regain my health and wellbeing very quickly. The therapist was very professional and experienced. I really liked the full body massage using the Herbal Massage Oil, coz the massage really relaxed me. And the aromatherapy effects from the Herbal massage oil was simply divine! I especially liked the Tungku or heat treatment, which helped to improve my blood circulation. I was so amazed to find big blood clots coming out of me after every massage session. My mom said it's good coz if the blood clots don't come out, there may be health implications for me in later years. I could really feel my body lighter and more rejuvenated after every session. Another favourite of mine is the Firming Blend Paste which I use with the cotton abdominal binder. I could literally see and feel my stomach area flatten day by day! The Herbal Tea was also really good coz I could feel my body warming up and the "wind" leaving my body. It's really rejuvenating. In fact, I really enjoyed my confinement this time round coz my recovery was so much easier and faster. I am glad to have used the Tanamera Set during my pregnancy and confinement, and if I do have another baby, I'll definitely use Tanamera Pre and Postnatal Care Set!
---
Dynas Mokhtar, Actress/Model/Business Owner/Maternity and Nursing wear designer
Hello semua… I must must share this with you all.. Especially to the expectant mothers… Sebab I really really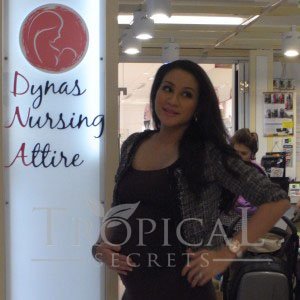 LOVE the Tanamera Postnatal Care Set, and because I love it so much, I also thought I should sell it at DnA. I've been using the set since the middle of my first pregnancy. And I must say, Tanamera Post Natal really sesuai for me. A few months ago, I was getting migrane sebab tak cukup air or tidur (especially masa tengah design Raya breastfeeding wear last year). I tak suka makan ubat/panadol banyak banyak, so I tried a few calming tea and minyak from the Pharmacy. But that didnt work. Then I tried this Lavendar Floral Water… I totally LOVED IT…It works very well for me, I even bring it along with me in my bag. So kalau dalam jam masa panas terik, Dynas spray a little bit on me and around me and inhale the mist… And then, wah-lah, my brains are active again! 🙂 My other favourite product from the Set is the Coconut Oil. When I was pregnant with Khyra, I used this to help ease the delivery process by helping with the dilation. Kalau orang Melayu, the statement we use is "supaya senang bukak". Dulu masa dynas mengandung kan Khyra, dynas try banyak products.. From mothercare to bio oil etc, tapi the kesan is not as good as this one! 🙂 I tried the Tanamera Virgin Coconut pressed oil, and alhamdulillah, so far no stretch marks… If only I used this before. Memang I ade products nie masa pregnant with khyra, tapi, at that time, because I dah try banyak other products, I felt like penat nak try product lain. Macam tak larat dah at that time to concentrate on reducing the stretch marks, apatah lagi nak "stop" the stretch marks kan… So anyway, again, tanamera products have made me smile..hehehehe Mother's to be, or even mothers yang baru melahirkan (or even dah ade anak 2 tahun), you can try this product. Alhamdulillah, with the right pantang and thanks to Tanamera products (before and after birth), cepat for me to be back on my feet and senang nak jaga pantang.
---
Jane Low, 34, Corporate Account Manager at Citibank
"I love the set and the postnatal massage! That's why I have been recommending it to my pregnant family and friends.
I had a C-sect as my baby didn't engage and was overdue. One of the side effects of epidural was the excruciating back pain which I suffered. I also had shoulder aches from hunching and bad posture from breastfeeding, while trying to adjust to the C-sect wound. I am sooooo glad I signed up for the postnatal massage, coz the therapist was very good and helped to relieve my aches and pains. She applied just the right amount of pressure and with the 'Tungku' treatment, I had such relief!! The postnatal massage also really helped to remove the toxins from my body, as my blood clots were expelled and I felt very refreshed after each session. I also love the fact that all this was done in the comfort of my own home! My mom is a traditionalist and really believes in the observing the Chinese confinement pantang larang. Even SHE was very impressed with the products within the set, and said they are really good! I combined the Chinese confinement practices with this set — you can say I got the best of both worlds! My favourite product is the Boreh Body Scrub coz I felt so refreshed after using it. My skin felt really smooth, especially when I couldn't bathe in the 1st 2 weeks after my delivery. The scrub was refreshing yet warming at the same time….. Next is the Firming Blend Paste, coz worn with the Bengkung, really helped to flatten my tummy and remove the 'wind'. The Herbal Bath is another favourite, coz it was very refreshing and easy to prepare. My pregnant family and friends in Penang are looking forward to benefit and enjoy the pampering during their confinement. Tanamera Postnatal …… you should seriously consider expanding your massage services to benefit more moms!".
---
Loong Yen Ping, IT consultant, 34 yrs old
I like everything about the Tanamera Postnatal Care set coz it's 100% natural!
I started using the set during my 2nd trimester coz I don't want to use anything which can cause harm to my unborn baby. My favourite product is the Herbal Tea coz I can really feel my 'wind' coming out as I burped a lot after drinking it. I feel lighter and more rejuvenated as a result. Next is the VCO coz it's really good in fading my stretch marks. I really regret not using the Tanamera VCO to prevent my stretch marks during my pregnancy. I had purchased an expensive body oil earlier which cost me hundreds of ringgit, but sad to say, I developed stretch marks on my belly and thighs! Then I remembered the Tanamera Postnatal customer service service had told me that the VCO can also help to fade stretch marks. Amazingly, I can see my stretch marks lightening by the day!! I also LOVE the postnatal massage. I signed up for 5 sessions coz I was suffering from very painful cramps. The Tanamera Postnatal therapist was really really good….she knew just where my pain was and the right technique. After the 1st session, a blood clot the size of my fist came out, and my cramps were gone! No more pain after that! Thanks Tanamera Postnatal, I really enjoyed my confinement because of you and I am certainly recommending this amazing set to my girlfriends!".
---
Ellis Suraya, Manager, 36 yrs old
I delivered by baby in early Feb, and am still in my pantang. I love the Tanamera Herbal Tea as I feel so rejuvenated and energized when I drink it. I prepare a flask of the tea, and I drink it instead of water throughout the day. I also don't suffer from constipation.
The Brown Soap is also another favourite item, as it's a great 2 in 1! I don't need to use any scrub, and I feel so good and refreshed after using each use.
But the most amazing product is the Firming Blend Paste which I use faithfully together with the Bengkung for 10 hours everyday. I lost 10kg instead of the average 6kg within the space of a few weeks. Even my doctor was impressed! I believe the Postnatal Massage also helped coz after 3 days, I could see and feel my tummy flatten. Thank you Tanamera!
---
Pang Ai Kiew, Hotelier, 35 yrs old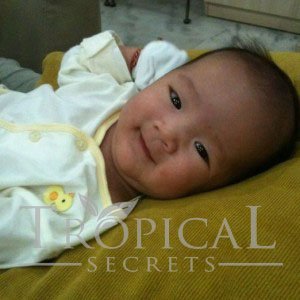 I enjoyed my confinement using the Tanamera Postnatal Care Set. I love the aroma of the products. I especially like the Brown Soap…I feel so refreshed and energised after using it as it's a 2 in 1, ie not only cleans but also scrubs as well. The Firming Blend Paste is another fav of mine coz I could feel and see my tummy flatten and lose its flabbiness day by day. My most favourite product is the Herbal Tea coz it greatly helped in my bowel movements. I suffer from constipation, even from way before I got pregnant. Naturally, I was fearful that I would get piles during my pregnancy. But I was so pleasantly surprised when I could ease myself so easily during my confinement! I also enjoyed the pampering from the Traditional Postnatal Massage treatment using the Herbal Massage Oil. The therapist was very experienced and applied just the right amount of pressure. She even 'cured' the pain in my tailbone which I got from a fall before my pregnancy! The hot stone massage was really good and relaxing…I could feel the wind escaping from my body coz I burped a lot during my massage. Thanks for the pampering, Tanamera Postnatal….
---
Shelly Theng, Homemaker, 38 years old
I love all the products in the Tanamera postnatal care set as every single item was useful in helping me recover after I delivered my 3rd child recently. My favourite is the Firming Blend Paste and Bengkung. When I first delivered my baby, my elder son asked if there's another baby in my tummy coz my tummy was still so big! I started my massage treatment on Day 5 of delivery, and I could see my tummy shrinking and flattening after every session! I'll continue using the Firming Paste and Bengkung till I get my pre-pregnancy shape back! I also love the VCO , it smells nice and was very helpful with my stretch marks. The herbal tea is very convenient unlike chinese herbal tea which has to be boil etc…I sweat a lot after taking the herbal tea , makes me feel good and fresh. The herbal soap got rice and together with the scrub makes my skin feels soft, very rejuvenating. I like the herbal massage oil too, smells nice. I am glad I found Tanamera postnatal care !
---
JC Lim Mui Heok, Accountant, 33 years old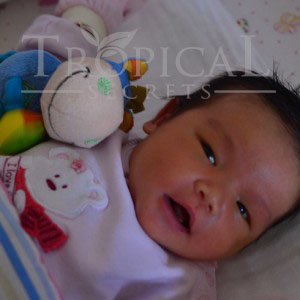 "My baby Valerie, was born at 3.0kg a few days before CNY.  She's my first baby, but surprisingly, I didn't feel any labour pain till I was 7cm dilated! I believe it's due to my twice daily perineum massage using Tanamera VCO which I diligently did from my 6 months onwards. My labour was pretty easy too, considering she's my 1st baby.
I suffered from painful cramps, after my delivery, due to water retention. But the 3 day Tanamera Postnatal Massage treatment using the hot compress really relaxed me…..In fact, the pain went away after my 1st massage session! The Herbal Tea was also good in helping to reduce my cramps. I find it so convenient, no more need for pounding and grinding of herbs, especially for my mom, who's looking after me during my confinement…"
---
Dr Putri Shanaz, Physician @ Hospital University Kebangsaan Malaysia (HUKM), 32 yrs old
I have used TANAMERA postnatal care set and TANAMERA postnatal massage services for all my 3 babies …… so my 3 babies are indeed TANAMERA babies. For my 3rd baby I knew it'll be my last so I signed up for 14 days of postnatal massage. Enjoyed the pampering , very happy and satisfied with your services , very professional Therapists
---
Nur Hamizah bt Mohd Johari, Catering Administrator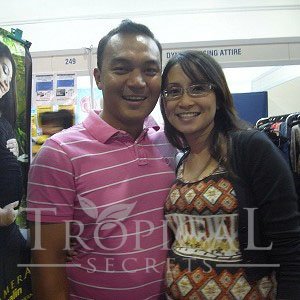 "I delivered my baby boy on 3 January 2012. Since I bought the Tanamera Postnatal Care Set in end November 2011, I followed all the instructions provided on how to use the Cold Pressed Virgin Coconut Oil (VCO) to prepare for a smoother  and easier delivery. IT WORKS!!!…..I had a short labour and no tearing at all! Even though I delivered my baby at 3.71kg. Alhamdulilah…..
The Feminine Wash is really good. I feel fresh and deodorised. I loved the Firming Paste too, and I have been using it with the Bengkung for 12 hours everyday as per the instruction. Today is my 10th day in confinement, and I noticed that I am a lot slimmer and got my waist back!"
---
Agnes Poon, Safety Professional with a major Oil & Gas company, 35 yrs old
I was introduced to Tanamera's Post Natal massage service when I purchased the Tanamera Post Natal set during one of the ante-natal seminar I'd attended few months back. I gave birth to my baby boy, Bradley, 5 weeks ago. Being a first time mother, I experienced severe backache and neck-shoulder strain due to delivery; and wrong  posture during long hours of breast feeding. Hence, I contacted Tanamera and signed up for 5 sessions of traditional postnatal massage.
The Tanamera masseuse, is a qualified and experienced in postnatal massage. Each session lasted two hours and was done in the comfort of my own home. Within the first session, my backache and neck-shoulder strain that were causing me much pain for a week since delivery, disappeared magically. The oil massage and herbal tungku brought so much relief to my strained & tired muscles; which enable me to sleep better and stimulate milk production. With the special massage technique, and the daily use of bengkung and Firming Blend Paste from the Tanamera's Post Natal Care set, really helped in restoring the womb's pre-pregnancy position; in another words, less obvious tummy :-). I am back to my pre-pregnancy shape, and my friends commented that I look good for a mum that has  just given birth few weeks back. I can even wear my old jeans again!
 I would highly recommend Tanamera Post Natal Massage and Post Natal Set for your post partum care. Try it to believe it!
---
2011 Copyright reserved. The information and photographs in this presentation belong to Tropical Secrets Sdn Bhd and may not be used nor reproduced without written permission from Tropical Secrets Sdn Bhd